Pilates Classes with Danni Curry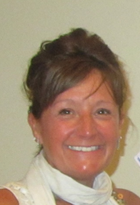 PILATES at DEANWOOD
with Danni
To book for a pilates class with Danni CLICK HERE.
Classes are held in the Function Suite on
:
Monday at 4.30pm
Monday at 6.00pm
Friday 10.00am
For more information please contact Danni on 07799 862725 or Deanwood on 01635 32223
We will be selling classes in blocks of 10 at a cost of £85.00 and you will get a card that needs to be stamped or signed each week when you attend. The card is vaild for 6 months and the 10 classes can now be taken at any time in that 6 month period. You will have the option to swap classes to any of Deanwoods classes for yoga & piltates and when you complete the 10 session card you simply buy a new one. Drop-in charges are £11.00
Drop-in classes are offered subject to availability. Please confirm with us in advance before arriving.
If you're not sure about the suitability of the classes do get in touch and ask.
To try a session or book a block of classes please call us on 01635 32223 or email John Bowness at john@deanwoodpark.co.uk.
Class Information
The class is 1 hour 15 minutes long and is all mat based. Some of the classes will include props such as bands, blocks or balls.
Once we have established any issues or injuries, we go to work resetting your posture, putting the pelvis into neutral, engaging your core and practicing the Pilates breathing techniques which will help to release tension.
¨ We begin by warming up and mobilising the spine and preparing the joints and muscles for movement.
¨ We will be covering various postural planes such as standing, kneeling, on 4 points i.e. knees and hands, sitting, side sitting, side lying, lying prone (on stomach) and lying supine (on back) and working on symmetry so equal on both sides of the body – front and back, side and side and top to bottom. The spinal movements will also cover flexion (bending forward), extension (bending backwards), rotation (twisting) and lateral flexion (side bending). I will give you options and demonstrations so you can work at your own level, as well as alternative exercises for those with physical limitations
¨ We will finish with a series of stretching exercises releasing any tension that has been created throughout the session.
Exercise mats are provided should you not have your own.
Please wear loose, comfortable clothing such as leggings, track bottoms and aT shirt. Shoes are not required – however, you can wear socks if preferred.
Please hydrate before and after the class and also avoid a heavy meal before or after.
Start Date & Cost
To book a class please call 01635 32223 or email john@deanwoodpark.co.uk.
A little bit about Pilates
Joseph Pilates was born in Germany in 1880 and as a child, suffered from asthma, rickets and a sunken chest. He was obsessed with restoring his health and through determination, developed a series of abdominal strength and body conditioning exercises which he called Contrology. He later became an accomplished athlete. His original repertoire consisted of just 34 exercises which is referred to as Classical Pilates. However, today, there are over 500 exercises, which can be done either on the mat- using props such as balls, bands, blocks or rollers or on various pieces of equipment using strings and pulleys.
The Pilates method works by engaging and strengthening the centre of the body (or core), and lengthen the spine. It also builds muscle tone, gains flexibility and gives you an overall awareness of your body and its capabilities.
Pilates will offer exercises that will challenge, relax, strengthen and inspire you and can be adapted to all levels. I.e. Beginners, Intermediates and Advanced.
Benefits of Pilates
¨ A firmer flatter stomach
¨ Improved posture or help to correct bad posture
¨ Toned arms, shoulders, back, bottom, thighs and legs
¨ Increased flexibility
¨ More efficient breathing and better blood circulation
¨ Improved core strength, coordination and balance
¨ More energy
¨ Greater bone density
¨ Better movement
¨ Relief from muscle tension and back pain
¨ It can help prevent new injuries occurring by bringing the body back into balance.

The 6 Principles of Pilates are:
Concentration – Focusing on what you are doing and forgetting what is going on around you. Developing body awareness and control through concentration on the detail and precision the movement.
Centering – Every movement you make comes from your core. This is the area between your rib cage and your pelvis on both the back and front of the body – including bottom and hips and is there to protect and support the spine. The deep muscle strength of the core helps to support the body through movement.
Flow – Learning to move in a continuous and flowing manner without jerky motions.
Breathing – Learning how to breathe better. By coordinating the breathing with the movement of the spine, it can increase the amount of oxygen taken into the lungs and therefore into the muscles, whilst releasing tension and bringing deep relaxation as a pleasant side effect.
Control – Controlling every muscle during the workout with no movement being involuntary and using gravity and your own body weight as resistance. The slower the movement, the harder you have to work.
Precision- Precise execution of each movement and promoting the correct alignment (resetting the posture). Precision is the key to the effectiveness of Pilates.
About Danni...
I decided at the age of 32 to go to college and train as a Hairdresser. Apart from being the oldest junior in the world, (whilst doing my placements), I loved my new career choice and have been very successful running my own business. 16 years later, a new venture was called for and having done Pilates for approx. 3 years as a student and seeing the difference in my own body shape, abilities, flexibility, core strength and especially posture I decided to look into it further. My training lasted 16 months and I qualified in April 2015. I am a mat based Classical Pilates Teacher which means keeping all movements slow and controlled, working the core muscles, whilst using the breathing to coincide with the movement of the spine. I have since been instructing 4 classes a week in a local Village Hall, building up my own client register as well as covering for other Pilates Teachers. I truly love Pilates and believe that comes across in my lessons.
My classes work for all ages, levels and abilities and are professional, informative and fun and I make sure that the class routine works for all who attend.