Christine to the rescue
Dianne McIntyre, who is the wife of Mick Miller our current vice-Captain, felt unwell on Saturday while playing the 3rd hole. Unable to continue she retired to the clubhouse where bar staff Christine Flack found her struggling in the changing rooms. Despite Diannes' assurances she'd be fine once taken home for a rest Christine was concerned enough to insist that an ambulance was called. Oh, how right she was!
The paramedics confirmed Dianne was having a heart attack and they rushed her to Royal Berks. The RBH team were waiting and fitted a stent to a blocked artery the same day.
Following just a 2 night stay Dianne is up & about and visited Deanwood today. Just a week off driving both cars and golf balls is all that is required and her general health is said to be excellent.
We are delighted that Dianne is ok and very proud of Christine for the positive and proactive approach she took in the circumstances. Below the picture is some advice that is worth sharing again in the hope that we can all remember what to do in such a situation.
Here is Christine (left) & Dianne (right) at Deanwood today. HOORAH!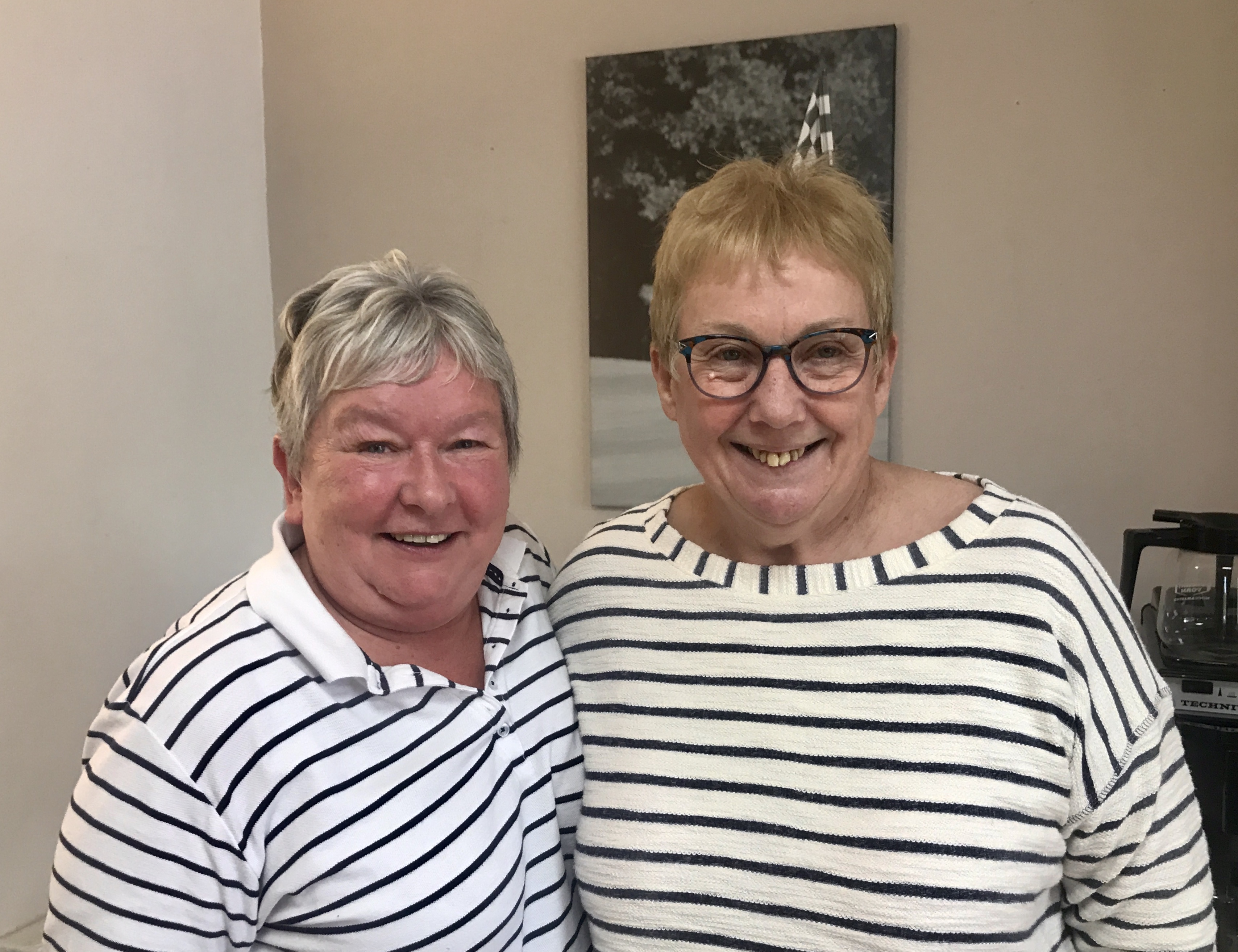 Heart Attack Information
If you have any of these signs, call 999 or 112 and get to a hospital right away.
1. Uncomfortable pressure, squeezing, fullness or pain in the center of your chest. It lasts more than a few minutes, or goes away and comes back.
2. Pain or discomfort in one or both arms, the back, neck, jaw or stomach.
3. Shortness of breath with or without chest discomfort.
4. Other signs such as breaking out in a cold sweat, nausea or lightheadedness.
As with men, women's most common heart attack symptom is chest pain or discomfort. But women are somewhat more likely than men to experience some of the other common symptoms, particularly shortness of breath, nausea/vomiting and back or jaw pain.
And if you find someone unconscious or not breathing, call for help and when you are certain help is on the way remember the club defibrilator is outside the Pro Shop on the wall.